Mar Menor, Murcia, Spain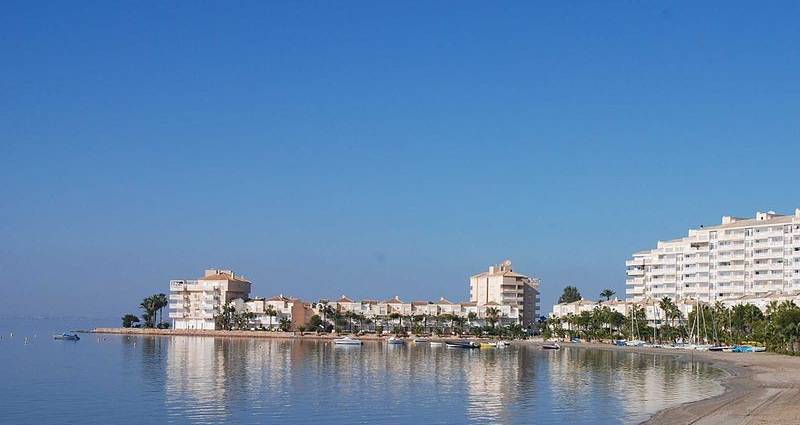 21 Mar 2012
THE MAR MENOR
The Mar Menor, Murcia's holiday playground, was formed as sand and rocks slowly advanced outwards from two headlands, transforming the original bay into a vast lagoon. The strip of land separating the lagoon from the Mediterranean is pierced with channels and is known as La Manga.
This 24 kilometre ribbon of land, no more than a kilometre across was totally undeveloped until the 1960´s, when La Manga was the haunt of fishermen and birds. Today La Manga is a solid strip of hotels, apartment blocks, shops restaurants and bars catering efficiently for a huge population of tourists.
The landward shore of the Mar Menor saw some development in the 19th century when the Spaniards from Murcia built spacious holiday homes in towns like Los Alcazarez, San Javier and Santiago de la Ribera. These resorts are still popular with Spanish families. Cabo de Palos, at the southern end of La Manga on the seaward side is the closest to a traditional village – a fishing and sailing centre known for its lighthouse, Sunday markets and good fish restaurants. Almond trees, palms and windmills add to the beauty of The Mar Menor.
The Mar Menor is the perfect water sports centre. Sailing, windsurfing and water-skiing are available and frequent excursion boats visit the lagoons five islands. La Manga on the Mar Menor has excellent diving areas in its many quiet coves and beautiful beaches.
With no waves and shallow waters, The Mar Menor makes the ideal beach holiday or a perfect permanent residence, especially for families with children due to it being so safe. The Mar Menor is famous for its mud baths offering therapeutic results on par with the Black Sea.
Los Alcazares offers 7 kilometres of coast line with the town centre practically situated on the shores of the Mar Menor. All of the golden sandy Blue Flag beaches on the Mar Menor and Los Alcazares are connected by means of a magnificent promenade from the town centre and beyond and include Las Salinas, Los Narejos, Las Palmeras, Espejo beach , La Concha, La Carrion and Manzanares.
With the fabulous new Paramount Theme Park and Lifestyle Center just a few minutes drive inland of the Mar Menor, due to open in 2015 and predicted to attract 3 million extra visitors to the area each year means that property purchased now will see phenominal growth and make it very easy to rent out to these visitors at exceptional prices.
See below to view a selection of our bargain properties on the Mar Menor.
Gallery